Project Brief
Sometimes your website needs a makeover. We gave eisenhauergallery.com a much-needed facelift. We introduced a refined mobile experience and a minimalistic user interface.  We wanted to make the art the centerpiece of the website.  We wanted her customers to forget it was a website and to feel like they were in her gallery. We also wanted to show the fun and excitement of Elizabeth, the owner. We created a stunning website to serve all of those needs and more.
Before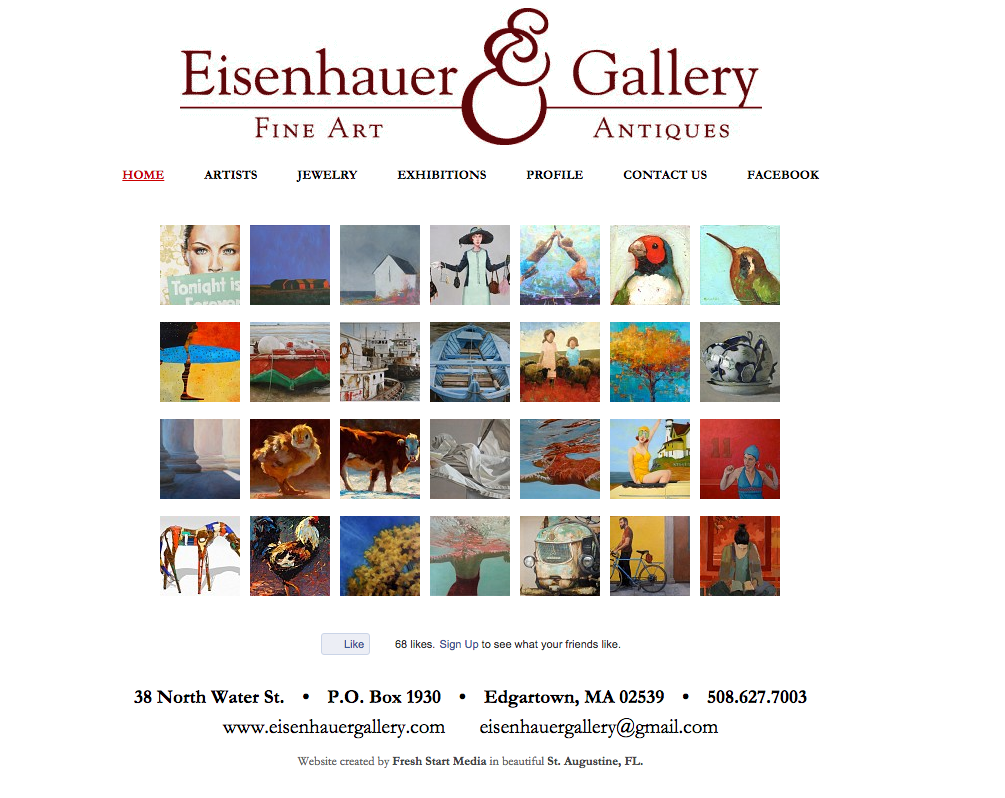 After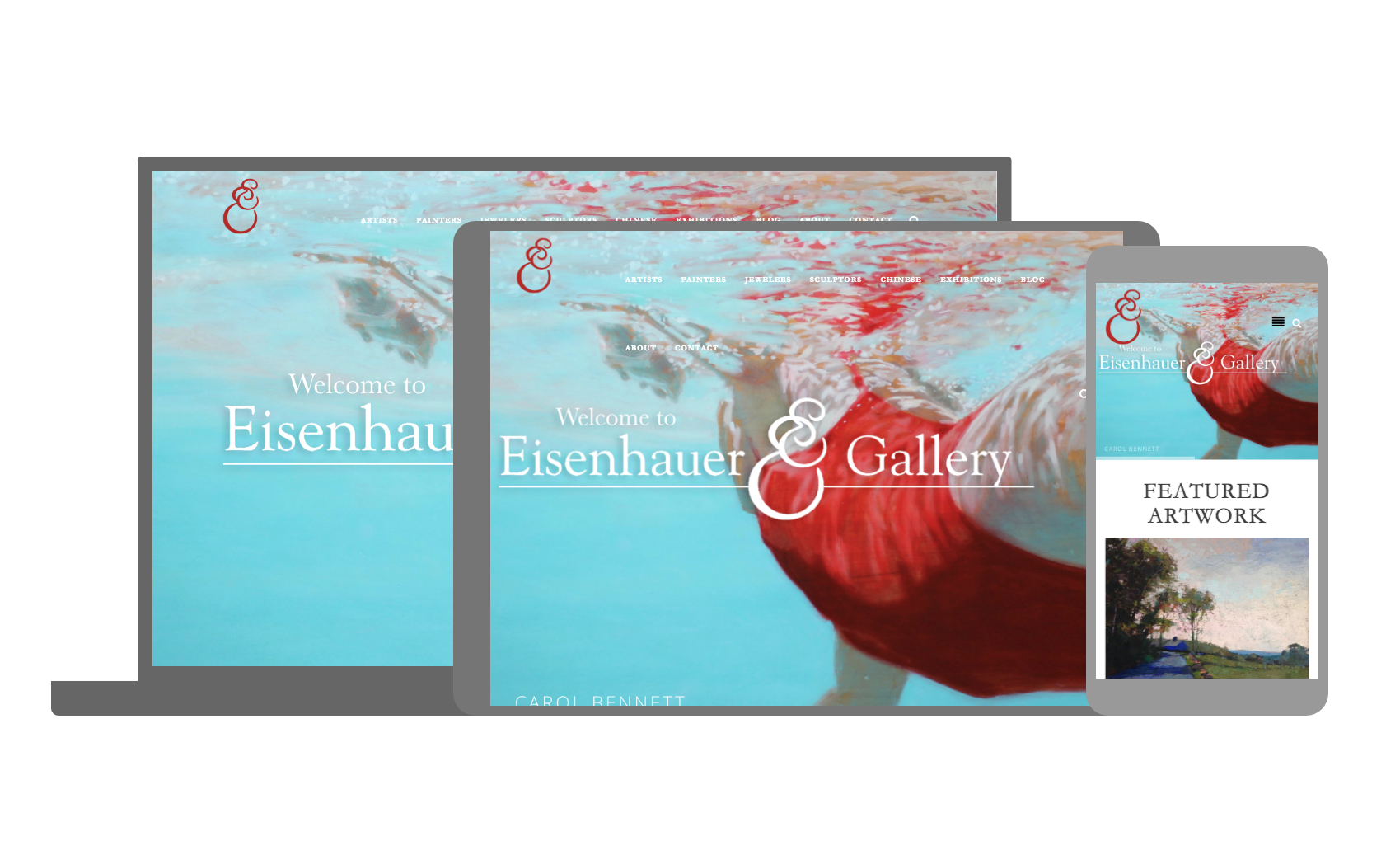 Design Renders and Site Samples
Initial Concept Planning
We had several challenges ahead of us. First, we needed to make sure the website was mobile responsive. Second, We needed to move from a Joomla installation to a custom Drupal install. And Third, we need to move the existing database of over 2000 items.
Drafts & Revisions
Our first draft was actually a WordPress installation but we ran into the issue of converting the database. We ended up building a custom drupal installation and imported the data flawlessly. Each problem is not the end, but rather a way to a new solution.
Final Delivery
The final step with any website is browser and device testing. We tested the website on a myriad of devices. iPad, iPhone, Android, PC, Macbook Pro, and even a 150inch projector. We wanted to make sure the website looked perfect from all angles and sizes.